Coming Soon Autumn 2022
Body Positive Workshops for Women
Facilitated by Karen, Psychotherapist and Shamanic Practitioner
The courses are to be held at Bishops Stortford on a Saturday between 10.30am and 3pm at a cost of £100 per person. The workshops will be small, intimate workshops for 8 women max. (Dates to be confirmed)
The workshops will include:
Breath work, meditation, body work, movement, psychotherapy and story telling.
Click on link for more info and how to register Body Positive Workshop Info
Welcome to Finding You
Welcome to my website. I hope you find it easy to navigate, useful and helpful. I am Karen and I have been working in mental health for nearly two decades. I have taught trainee counsellors and I am a very experienced, highly qualified, psychotherapist/counsellor and have been running a highly successful, established private couple therapy and one to one counselling practice in Bishops Stortford for over twelve years.
You can now book appointments online and make payments through a secure Worldpay payment gateway. Concession rates are available, please ask, if eligible I will provide you with a concession code to apply at checkout. If you cant find an appointment time that works for you. Please give us a call and we will do our utmost to accommodate you.
When choosing a psychotherapist/counsellor please check their qualifications and make sure they are registered members of an accredited counselling organisation. Someone advertising themselves as a psychotherapist has normally trained for five years for that qualification. Someone advertising themselves as a counsellor has normally trained for three years for that qualification. Make sure yours has. Unfortunately, many who advertise that they are qualified psychotherapists/counsellors are not. Finding You is registered on the British Association Of Counsellors And Psychotherapists website (BACP)
People come into counselling seeking support for a wide range of issues; anxiety, depression, abuse, grief, problematic relationships, gender identity, sexual identity and low self-esteem issues to name but a few. One to one sessions last 50 …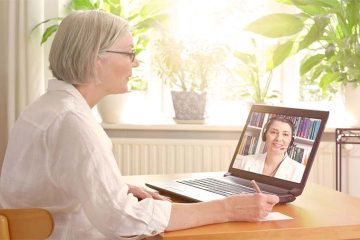 Online Counselling and Psychotherapy Service. On the occasions face to face clients have been unable, for various reasons to get to my practice in Bishops Stortford, therapeutic support has been provided online, via Skype, WhatsApp and Zoom. …
Couple Therapy – Embracing Difference and Partnership I am a Couple Therapy specialist, have a post graduate diploma in Couple Therapy and have run a successful, established Couple Therapy practice in Bishops Stortford for over 12 years. Couples …
Breath and Body Work – A tool I use with some clients within my therapeutic work. I am a psychotherapist and feel very privileged doing the work that I do. My work as a counsellor has enabled me to meet, support and work with some extraordinary …
Frequently Asked Questions